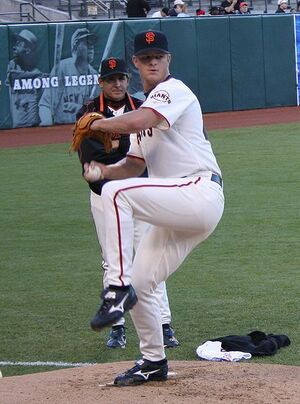 Matthew Thomas Cain (born October 1, 1984) is a starting pitcher for the SF Giants. He features a fastball, curveball, slider, and changeup. His number is 18.
On October 28, 2010, Cain pitched 7 2⁄3 scoreless innings to become the fifth pitcher to pitch at least 20 innings in the postseason without allowing an earned run.
Ad blocker interference detected!
Wikia is a free-to-use site that makes money from advertising. We have a modified experience for viewers using ad blockers

Wikia is not accessible if you've made further modifications. Remove the custom ad blocker rule(s) and the page will load as expected.